Andy Crooks, Sole Practitioner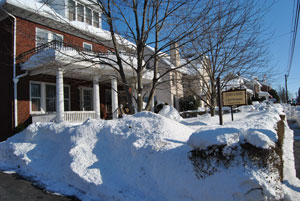 ANDREW R. CROOKS, Certified Public Accountant PC is committed to your success. I make it my business to know your business well enough to improve your tax position, capital position, business structure, acquisition potential, and much more. I earn my fees by adding value to your company and to your asset base.
I have learned a great deal since I began in this business in 1985, and I am ready to apply this knowledge to enhance your company's growth and success. Together we can conquer all of the intricacies of doing business in today's fast-paced economy.
Licensed as a CPA for over thirty-five years, my experiences in the accounting and auditing fields over that time have included such areas as banking and trusts, estates, small business, nonprofit organizations, as well as individuals.
I am a member of the American Institute of Certified Public Accountants, the AICPA, as well as the Pennsylvania Institute of Certified Public Accountants, the PICPA.